Hunger for workers: restaurants fail to hire enough staff to reopen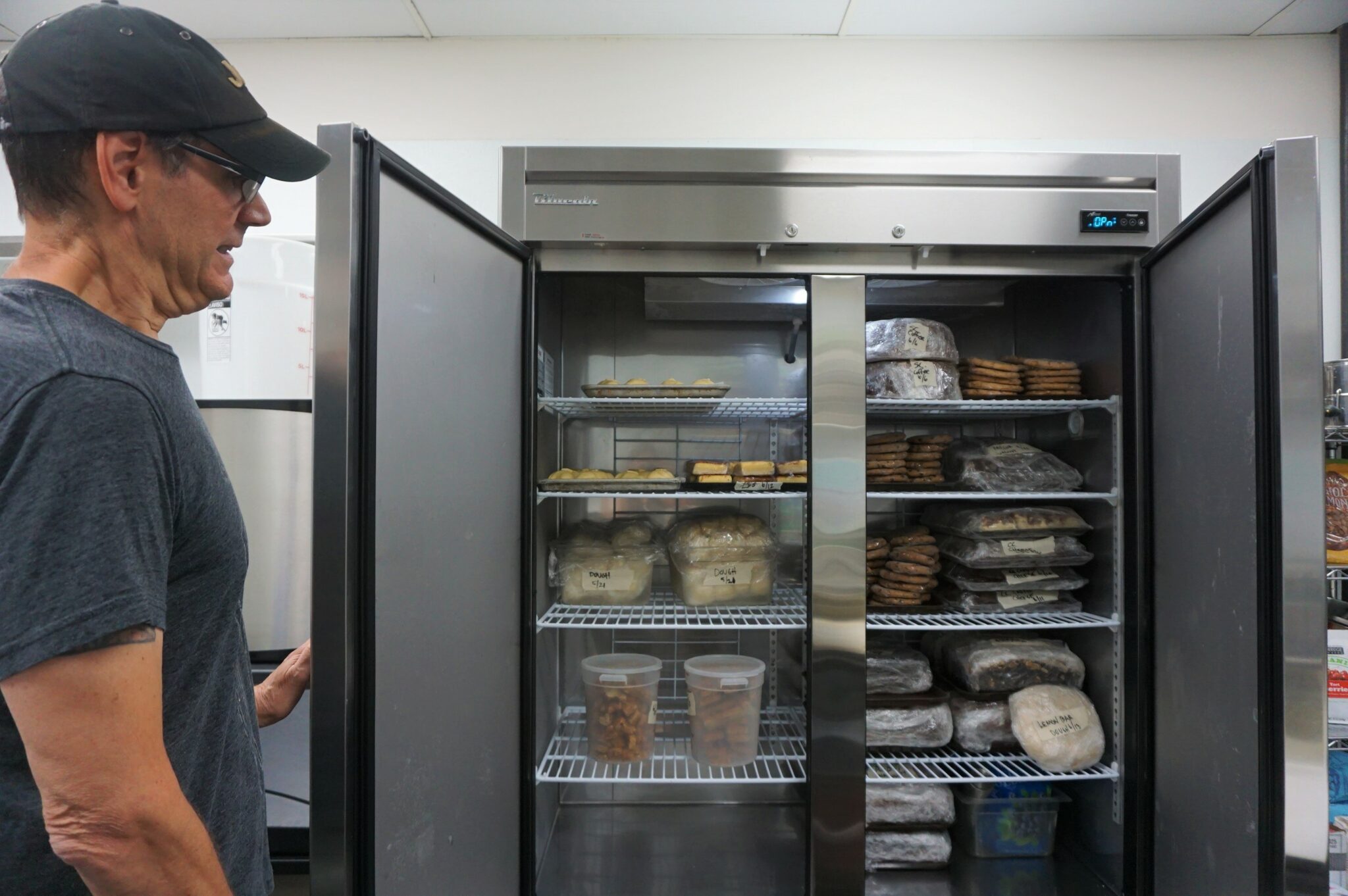 Cliff Trubowitz believed his restaurant would be open now, selling turnovers with toppings like macaroni and cheese and meatloaf to hungry Ballpark residents.
Instead, the front door is always locked. The slippers Trubowitz makes go in the freezer, not in the oven.
After more than a year of going through a long authorization and licensing process, the only thing stopping him from opening Turnover Darling is the understaffing, he said.
"I just can't wait for employees forever, but I don't want to upset customers because we're out of things or are scattered and provide poor service," Trubowitz said.
In the Golden Metropolitan area, owners of a bakery called Grateful Bread have had to move away from the business model that kept them alive during the pandemic. And in Denver, the owner of three different restaurants has a third of the staff he had before the pandemic.
Staffing became a general issue for the local restaurant industry as restrictions eased and more people returned to the culinary scene. The Colorado Restaurant Association released a survey last month, which surveyed 195 operators in late April and early May, and found that 90 percent of restaurants in the state have staffing issues.
According to the association, 65% of operators believe that the main obstacle to hiring is "workers who prefer to stay on unemployment benefits".
Chéri turnover
Trubowitz hopes to be able to put his slippers in the oven next month and finally open his doors.
The former owner of the Cap Hill Bump & Grind brunch signed a 2,262 square foot lease at 2162 Larimer Street in February 2020. He has only been paying rent since March, thanks to an agreement with his landlord.
Turnover Darling's name is inspired by the 1963 romantic comedy "Move Over, Darling", Trubowitz's favorite. The menu includes' 60s-themed slippers, or what he described as "American-style empanadas," named after notable figures of the decade.
"I have a small menu to start with, but it's a lot of work," Trubowitz said last week. "Between rolling out and making toppings, I only made about 30 empanadas, and it took a while."
To prepare for a possible opening in July, Trubowitz prepares and freezes turnovers and baked goods with his three-person team, made up of his former coworkers at Zaidy's Deli, including the son of the former owner, Jason Rudofsky. . He said he would like a staff of at least 12 before opening and researched more employees last month, running ads on Craigslist, Servo and Indeed.
"It's pretty scary because I looked up and down," Trubowitz said. "Someone picked me up today. Four people I hired have retired. It's like quicksand. I feel stuck.
Trubowitz wants to pay all employees $ 14 an hour, both front and back of the house, if they agree to share tips. If they don't, he plans to offer $ 18 at the back of the house and $ 12 for those who get tips up front.
"My brother could even step in and do the dishes for a while," he said. "I'm trying to find another family, but everyone has jobs or is busy.
Trubowitz originally wanted to open Turnover Darling seven days a week from 7 a.m. to 9 p.m. Now, however, he's aiming for 8 a.m. to 3 p.m., Tuesday through Sunday. It also reduces the number of menu items.
"People tell me to just open up and try it with limited staff, but I can't be in 50 places at once," he said. "I can't make drinks, heat turnovers and make gravy. "
Pain of gratitude
In February, the lines were at the door at Kathy Mullen and Jeff Cleary's bakery in Golden.
Before the pandemic, Grateful Bread mainly sold wholesale to restaurants. But when people couldn't dine out, they turned to retail sales and amassed a large local fan base.
Four months later, with a shortage of qualified bakers to hire, Grateful Bread ceased retail operations indefinitely.
"There are hardly any candidates," Cleary said. "I'm trying to find qualified bakers and it's next to impossible."
Grateful Bread contenders have gone from around 230 in January to 50 last month, Mullen said.
Even after closing its retail operations, Grateful Bread employees work long hours. Bakers work six days a week for 12 to 13 hours a day, Cleary said.
"The core team that I have, they're really good and trained," Cleary said. "But they work a lot just to keep up with the wholesale business."
Cleary said Grateful Bread is looking to hire at least eight bakers to hopefully reopen for retail. He said he struggles to find already qualified bakers as the training takes a long time.
Cleary declined to say how much bakers are paid, saying wages depend on experience and skill level. As the skill levels of employees increase, their wages will also increase.
"To be a good baker, it takes years. It's not just months, it's a long time, "Cleary said.
Grateful Bread, located at 425 Violet Street, sells ciabatta, different flavors of sourdough, challah, and pumpernickel, among others. He also makes pastries, including sticky buns made from local honey.
Mullen and Cleary are unsure of when they plan to reopen for retail. With state unemployment benefits ending in september, they hope more people will look for work.
Tasty concepts
Kevin Delk is the owner of Tastie Concepts, which operates three concepts in Denver: Two Fisted Mario's Pizza and Double Daughter's Salotto in downtown, Bang Up To The Elephant in Cap Hill, and Beatrice + Woodsley in Baker.
Before the pandemic, it had 78 employees. Now he has only 25 left.
"The irony about this is that we are actually seeing more business at Bang Up To the Elephant than before the pandemic and more people are spending more money," Delk said. "It would be really good to capitalize on that. But for that, you run the risk of hiring prematurely and not being able to train them properly. It's a challenge to see a bunch of money stay on the table, and we can't take it because we can't handle it.
Beatrice + Woodsley, at 38 S. Broadway, has been closed since the start of the pandemic. Last year, Delk was in the opposite position, wanting to keep its current staff employed. For a while he used Beatrice + Woodsley's kitchen to operate a delivery-only restaurant serving vegan Asian dishes.
"He did what he had to do and gave us a chance to stop thinking about the pandemic," he said.
Now, however, he's just trying to get his concepts back on track. He hopes to reopen Beatrice + Woodsley in July with a staff of at least 12, but for now is focusing on Bang Up To The Elephant.
This restaurant, located at 1310 Pearl St., remained open throughout the pandemic and performed well thanks to its relatively open-air design, Delk said. But he now works with a staff of 18, instead of the usual 28, and has closed 50 percent of the restaurant, including a large dining room. It also has limited hours, opening at 3 p.m. Wednesday through Sunday, rather than 8 a.m. daily.
"The pandemic is one thing, but getting out of it is a whole other thing," Delk said.
Delk also limited the opening hours of Two Fisted Mario's Pizza and Double Daughter's Salotto restaurants, located on Market Street downtown, by opening the restaurant at 5 p.m. Tuesday through Saturday instead of 11 a.m. daily.
The restaurateur offers new employees at the entrance of the house an hourly starting rate without tip of $ 11.75, and more for those with experience. For office or kitchen workers, it offers a starting rate of $ 15.50, regardless of experience.
Prior to 2020, his hourly rates were purely based on experience, skills, and position, though no one was making less than $ 14 an hour. Delk said he would consider offering an even higher rate, but the cost of food and supplies is also increasing, making it difficult to save money.
"It's easy to justify increasing people, especially the great people we've been able to work with here, but the biggest problem is that the money has to come from somewhere," Delk said. "No one wants to pay $ 25 for a veggie burger right now; no one wants auto tips or extra charges, and answering more volume only helps a lot since labor increases with volume.
Delk added that he receives the same volume of applicants, but "what is striking is the number of applicants who do not show up for interviews or who postpone them." For every 20 interviews he's had with people, he said maybe five of them show up.
Despite staff issues, the restaurateur said he would never consider closing Beatrice + Woodsley or any of its other concepts. Rather, he hopes the end of unemployment benefits and the governor's new Colorado Jumpstart incentive program, which offers up to $ 1,600 to unemployed people transitioning to full-time jobs, will provide some cushion within the workforce. industry.
"I didn't go into this just to dodge when times got tough," Delk said.
BusinessDen reporter Lucy Peterson contributed to this story.